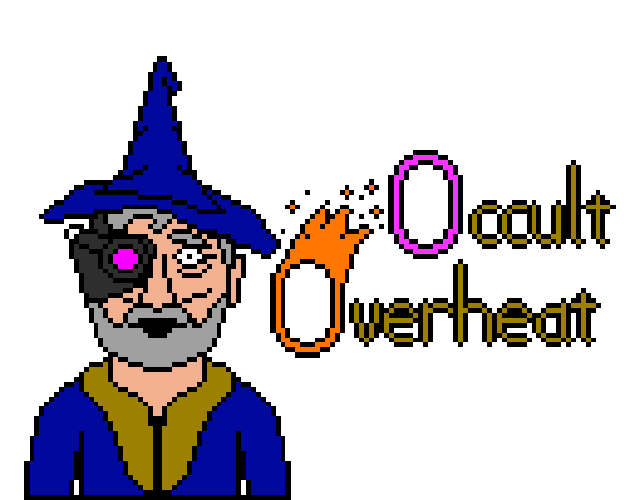 Occult Overheat
Made for the June 2018 Godot Community Game Jam.
Source licensed under the MIT License: https://opensource.org/licenses/MIT

Thanks to:
Weirdconstructor for helping with math stuffs.
IMrOrange for reminding me to add sound and recommending bxfr for the task.

My dad for letting me work on this for most of father's day.